Dear Business Owner,
Do you run a business-killing, money bleeding, Google Ads account with no results to show except a bank charge from Google?
Take a step in the right direction, and download this free guide on the 7 deadly sins of Google Ads. If left unchecked, these mistakes can steal hundreds, if not tens of thousands of dollars from your business like a thief in the night.
We've spent hundreds of thousands of dollars perfecting the exact science that allows business owners, to sky-rocket their business and get the life-changing results they deserve.
By ensuring your business doesn't fall victim to just one of these mistakes, you can quickly boost your return on ad spend potentially by 20%, 50%, 300% or even more. If all sins are avoided, the effect can be multiplied to generate an explosion of leads, enquiries and paying customers, hungry for what you can provide.
We've implemented these changes in dozens of businesses across different industries and niches to allow business owners to fully harness the power of Google Ads. Allowing them to make their business boom and smash their goals, no matter what they are.
This report is yours for free, forever. Just hit the "GET MY FREE REPORT" below, enter your details, and your report will be sent directly to your email inbox.
WHAT YOU'LL UNCOVER IN THIS FREE REPORT…
The 7 biggest mistakes that  99% of business owners make with Google Ads that you can fix IMMEDIATELY to turn clicks into customers.

The EXACT Ad campaign structure that the worlds best advertisers use to release a tidal wave of profit.

The most efficient keywords bidding strategy to generate a hoard of 'ready to buy' customers, not just conversions.

How to scientifically determine winner ads from 'invisible vampire' ads that will drain the life from your business, (and how to kill them off).

'Insider secrets' that the 'big three' agencies don't want you to know.

And much more that we can't disclose here…
Is Google AdWords for me?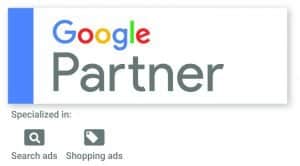 Frequently Asked Questions About Google AdWords
Google AdWords has been a platform of choice for many businesses due to the amazing outcomes it can deliver, for new or established businesses at a low cost. AdWords is highly visible, helping not only your brand exposure but also generates traffic that are highly targeted consumers who are ready to buy.
People who land on your website from Google AdWords are 50% more likely to buy something than those who click through organic search rankings. Also around 2 in 3 people who are searching for products are ready for purchase and will click on the paid ads. Your branding can also benefit as well, with studies showing that Google AdWords can improve brand awareness by 80%.
Google AdWords is great for all business types and sizes. Even if your PPC account is delivering good results, improving metrics such as the click through rate or lowering the average cost per click can create some amazing outcomes. There are always opportunities with optimizing your PPC account.
PPC is something that can be mastered in a small amount of time and can be quite overwhelming if you don't know what you're doing. You need to rely on specialists, qualified in Google AdWords that can shape and refine targeted campaigns that zero in on people who have their credit card waiting in hand.
At JHSM, we go above and beyond the basics of managing Google Ads with every account. We make sure that the whole search experience is relevant. From your landing pages to our killer ad copy and design. We monitor your metrics to deliver time and time again on your google AdWords advertising spend.
We happily work with any business size to help you achieve your goals. Whether you're a start-up, small business or large multi-national enterprise, we are more than happy to assist with our Google Ads management service.
Cost Per Clicks also known as CPC, are not predictable since there are a number of variables and circumstances at play in its calculation. Competing client accounts can drive up competition and increase average cost per click value. At JHSM we aim to provide the best value and most of the time, we decrease costs through account management and optimization best practices.
You may be after a simple answer, but the reality is that Google AdWords management costs vary based on your business goals and industry.
With Pay Per Click, you have to spend money to make money and each industry costs vary. Rather than seeing Google AdWords as an expense, you need to look at it as an investment. Think of it as building a money-making machine. Focusing on every dollar spent and how much of a return that dollar will return.
The more you spend on AdWords advertising, the more you will need to spend on management. This is because a higher spend requires time to effectively spend it. You wouldn't expect to pay the same management fee if you're spending only $1000 compared to a client spending $30,000.
Our advice when comparing AdWords management fees between agencies, is to take the time to understand what those fees include. Other Agencies may be cheaper, but they include less time managing your account. Usually managed as well by inexperienced account managers who are not certified In Google Ads, or worse, outsourced overseas to a third-party management company.
At Joel House Search Media we aim to provide a high quality PPC management service. We have a decade worth of combined experience in managing profitable Google AdWords accounts. We all hold current Google Ads certification and keep up with Googles guidelines and best practices.
Pay Per Click is more time consuming than most business owners realize. Results come faster than SEO but it requires a large amount of time to get it right. If you feel that your Google Ads account is under performing, reach out to us today for a free account audit.
We can take over an existing Google Ads account, however we provide a full analysis and audit on all accounts before taking them on. We carefully analyse the set up and the past accounts performance. Depending on the audit results, we may need to change the structure so that the account can achieve the best results possible. On a case per case basis we will provide whether a rebuild would be in order or if a minor restructure is required.
Simply fill out the form below and one of our consultants will reach out to you. From there we will request access to your existing account or if this is the first time you are doing Google Ads, we will provide you with a run down of the opportunity Google Ads can provide for your business.