Benefits of Google Shopping
Setting Up Your Product Feed
Google Shopping is powered by Google Merchant Center. There are many ways to integrate your eCommerce website to Google Merchant Center. Either through a dedicated XML file, content API feed or through a csv file upload process. Our Google Shopping experts will be able to help you set up your Shopping feed into Google Merchant Center and optimize your product listings for increased visibility.
Our Google Shopping experts have experience with many different eCommerce platforms such as WooCommerce, Shopify, BigCommerce and Wistia just to name a few. Based on your website platform  we will assess the best way to optimize to meet your operational needs.
Optimizing For Revenue & Scaling For Growth
At JHSM we continue to pride ourselves on being more than just any other search engine optimisation firm, we are instead a search engine marketing firm, which is why it has been proven time and time again that we are the best in the business.
If you are looking to grow the eCommerce side of your business, you have come to the right place. Not only will we optimize your product listings, but we also scale for revenue. Additional to your products feeds we can also set up dynamic targeting feeds for dynamic product retargeting. This allows you to target abandoned carts and to recapture lost revenue. We don't just focus on traffic, but in scaling your return on advertising spend so that you have a consistent revenue generating machine.
Hear More From Great Companies Like Yours
"If you're considering a provider for SEO for your business, I can't recommend Joel House Search Media highly enough. They are an easy to deal with, incredibly knowledgeable team. They have guided our business through various SEO Challenges and are always there to help."
"Rapid, Stable Results & Limitless Growth. Take The Plunge & Accelerate Business Growth & Success"
"Thank you to the whole team at Joel House Search Media. My SEO traffic is up by 92% over the past 10-months working with them. I'd definitely recommend investing in a quality SEO team to get the job done right."
"Stable Page 1 Results & Incredible Sales Growth"
Google Shopping Services with JHSM
WE HELP YOU
DOMINATE YOUR MARKET WITH GOOGLE SHOPPING
---
Increase Your Revenue
We open the flood gates of ready to buy visitors to your website so you can grow your revenue.
Increase Exposure
Give your products the exposure they deserve by dominating Google Shopping.

Get New Customers
Our Google Shopping management brings more paying customers to your website
Your Partners
We partner with you to help you grow your eCommerce store. You'll be working with account managers that have real world eCommerce experience to give advice on online retail best practices.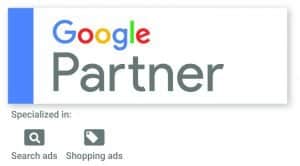 Why Is Google Shopping So Important?
Join thousands of businesses
Smashing revenue goals with our marketing insights mailing list
Google Shopping Click Fraud Protection
Works With Any Website Platform

Blocks Clicks From Fraudulent Sources, Customized To Your Industry

Quarantine Dangerous IP Addresses and Ranges Automatically

Save Your Ad Spend and Increase Your Return On Investment
WORLD CLASS SERVICES
At Joel House Search Media, we drive more customers and traffic to your business than any other source. Our proven strategies will dominate your competition.
Frequently Asked Questions
Your budget is really down to your business goals and needs, but overall Google Shopping is very cost effective. Because you are already targeting people in a ready to buy mindset, the return on investment definitely outweighs the cost. Because of their search behavior, they are much more likely to convert.
We happily work with any business size to help you achieve your goals. Whether you're a start-up, small business or large multi-national enterprise, we are more than happy to assist with our digital marketing services.
An advantage with Google Shopping ads is that the results become visible within a short period of time. Already the first week of the campaign, JHSM account managers will be able to determine what is working and what is not and make adjustments accordingly.
You may be after a simple answer, but the reality is that Google Shopping management costs vary based on your business size, goals and industry. Google Shopping generally plays into a full Google Ads management campaign arrangement.
With Pay Per Click, you have to spend money to make money and each industry costs vary. Rather than seeing Google AdWords as an expense, you need to look at it as an investment. Think of it as building a money-making machine. Focusing on every dollar spent and how much of a return that dollar will return.
The more you spend on AdWords advertising, the more you will need to spend on management. This is because a higher spend requires time to effectively spend it. You wouldn't expect to pay the same management fee if you're spending only $1000 compared to a client spending $30,000.
Our advice when comparing AdWords management fees between agencies, is to take the time to understand what those fees include. Other Agencies may be cheaper, but they include less time managing your account. Usually managed as well by inexperienced account managers who are not certified In Google Ads, or worse, outsourced overseas to a third-party management company.
At Joel House Search Media we aim to provide a high quality PPC management service. We have a decade worth of combined experience in managing profitable Google AdWords accounts. We all hold current Google Ads certification and keep up with Googles guidelines and best practices.
Pay Per Click is more time consuming than most business owners realize. Results come faster than SEO but it requires a large amount of time to get it right. If you feel that your Google Ads account is under performing, reach out to us today for a free account audit.
If you are an eCommerce or retail business that is not doing Google Shopping right now, you are missing out on sales. Plain and simple. You simply cannot afford to not be on Google Shopping as it makes your products visible on the largest search engine in the world. It's a cost effective way to supercharge your sales revenue and grow your business.
Simply fill out the form below and one of our consultants will reach out to you. From there we will request access to your existing account or if this is the first time you are doing Google Shopping, we will provide you with a run down of the opportunity Google Shopping can provide for your business.
GETTING STARTED WITH YOUR
GOOGLE SHOPPING CONSULTANT
If you'd like to catch up for a chat and discover what Google Shopping can do for your business, then simply fill out our discovery form below. This form will simply ask for a few, non-intrusive questions that will then allow us to properly analyse your website and provide you with a complete website analysis video within 24-48 hours.